Leadsleap: Make Instant Money Online. Welcome to the website that pays you to promote your own business and get paid instantly online. You will not only earn instant cash online on LeadsLeap, but you can also drive thousands of leads and clicks to your website or campaigns.
Leadsleap is an incredible traffic Website that rewards you handsomely without investment. This is the right time to sign up on LeadsLeap. Stop wasting away your time looking for traffic where you can't get it. The best you can get elsewhere is bot-generated fake leads.
Traffic from Leadsleap is real, I mean real human beings visit your website and click on your links.
I personally use Leadsleap to drive traffic to my website. I have been a member of Leadsleap for a long time, using it to drive traffic to my website.
Aside from the website traffic I am used to in Leadsleap, for a very long time, I just decided to give the money earning aspect of Leadsleap a trial, and trust me, I just got paid, wow! I am so excited.
I realize I have wasted a lot of time in the past not giving attention to earning money on LeadsLeap.
My Payment From Leadsleap
It's time for you to register for Leadsleap if you have not signed up yet. Common, join the moving Train and let's together dance to the Bank.
Signing up on Leadsleap is free. Certainly, you can actually start to earn instant cash online right now on Leadsleap without investing any money from your pocket.
There are basically, Four different ways to get paid instantly online on LeadsLeap.
Four Ways To Get Paid Instantly Online On Leadsleap
1. Credit Encashment –
You can convert your Credits to Cash on a daily basis.
Earning Cash With Credit Encashment
This is a mechanism that allows you to convert credits that you have gathered which have not been used for adverts or promotion to cash. So in order words, Leadsleap buys back the credits and pays you money. This is called Credit Encashment
WATCH THIS VIDEO
You require to make up to a minimum of 50 credits to be able to encash.
You are only permitted to encash once a day.
The encashed value will depend on the number of credits you intend to encash. Apparently, if you encash more credits you will have lesser value for each credit.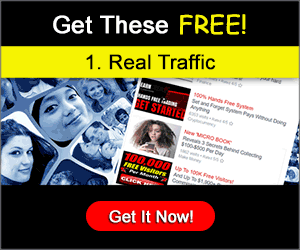 2. Daily Active Bonus.
To qualify for the Daily Active Bonus, you need to click on just 10 Ads daily.
Earn Your Daily Active Bonus: Daily Active Bonus is earned by just clicking on 10 ads. The total sum of all credits you earned from all traffic sources will actually be converted to you for cash.
3. Pay Per Click from Ads Widget
This is a feature that allows you to embed the HTML in your blog with an ad widget. When anyone clicks on the links displayed on the widget, you get paid. This is only workable with those that own a site. If you don't have a website, this would not work for you.
4. Referral Monthly Recurring Commissions
This is the earning method for both upgraded members and Free members. As your referrals register and upgrade, you are paid.

As an upgraded member, you are entitled to earn 50% of the earnings of your referrals but as a free member, you would only earn 25% of the earnings of your downlines.
You can earn a good amount of Paypal money on a monthly basis with a $0 budget and no investment.
Methods of Payments: Leadsleap: Make Instant Money
Leadsleap pays out earnings through:
PayPal
Wise, formerly Transferwise
Leadsleap Sign Up: Leadsleap: Make Instant Money
To Sign up, Go to this link here and register a free account. Follow the Instruction and fill in your correct details in the form provided.
Please do not provide false information, as you would not be able to withdraw your earnings if you enter fake information.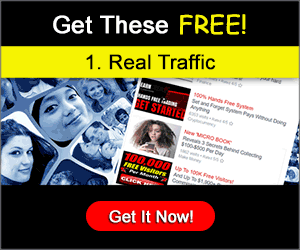 Use a working email address to register as you would need to verify your email.
After filling the form and verified your email address, you are set to rake in dollars stressless.
Benefits of Upgraded Account: Leadsleap: Make Instant Money
I want to advise you to go ahead and Upgrade your LeadsLeap Account. This is optional and not compulsory but I will tell you why you would benefit more when you upgrade.
Like I have already mentioned that it is free to register in Leadsleap, it is also free to earn money on LeadsLeap but you are not going to earn enough money to your satisfaction as a free member.
You would have to work extra hard to be able to make good money as a free member. But if you can upgrade, then the sky wouldn't be able to stop you.
Besides, there are a lot of other benefits inherent as an upgraded member which is not available to free members.
As a Pro or Paid member, Leadsleap helps you to generate Signups and Opt-ins. They also drive sales to whatever offers you are campaigning for.

Leadsleap helps you to promote your business or offer across their massive network 24 hours a day and all 7 days a week. It is a serious business with Leadsleap.
Peradventure, you still don't want to pay money to upgrade, you can simply and gradually gather money from your daily surfing of ads to be able to upgrade. In this case, you won't have to spend from your pocket.
You would only need to put in extra effort as a free member to earn, in contrast with a Pro or upgraded member who earns money and records all achievements without stress.
Everyone who is determined to make money online will need to invest to meet up his goals in online business. If you are desperately determined to succeed like some of us, you can't afford to be looking or waiting for freebies.
You must do something to succeed.
As an upgraded member, you are entitled to earn 50% of the earnings of your referrals but as a free member, you would only earn 25% of the earnings of your downline.

There is no compulsion that mandates you to upgrade. You can remain as a free member as long as you want.
Being an upgraded member also has other benefits aside from earning commissions.
As an upgraded member, you are entitled to unlimited free traffic to your websites or campaigns.
With Leadsleap you can drive hundreds of thousands of traffic to your site, completely free. And you would have realized that for someone who is into product sales or promotion, traffic is key.
Services Provided By Landsleap
Leadsleap is always improving on its tools to give its users the best experience. One such useful tool offered to its members by Leadsleap on a platter of gold in comparison with the cost with regards to other providers is the landing page.
Free Landing Page: Leadsleap: Make Instant Money
Among other things you can get from Leadsleap, is free Landing Page Builder.
Most companies out there charge online investors a $100 monthly recurring payment to be able to sign up and use their email marketing tools but Leadsleap offers this to its users free, absolutely free, whether you are a Pro or Free member.
Leadsleap landing page is a very easy, user-friendly drag and drop. You can simply add text or images where needed.
A slight difference here between an Upgraded member and a free member is that, you would not be able to add images to your landing page as a free member but for a Pro member, no restriction whatsoever.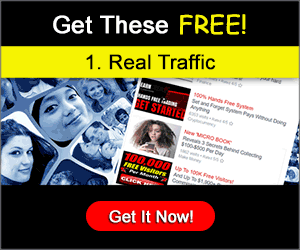 The landing page can be customized from several templates available for picks or choices.
Aside from the Landing Page, there are other Marketing tools that Leadsleap offer its users , all for free. Leadsleap is very sophisticated and technologically market solution-driven.
It has highly competitive tools which they offer for free compared to other Affiliate Marketing tool providers.
Other Tools And Services Provided By Leadsleap Are:
Marketing Funnels
List management system
An Ad Bar: Leadsleap: Make Instant Money
Auto-Responder
Link Rotator: Leadsleap: Make Instant Money
PDF and Images Hosting
Link Tracker and Pop-up Tool: Leadsleap: Make Instant Money
With Leadsleap you can set up a custom landing page and a tracking link too. All you need to do is promote your tracking link, then seat back and watch your commission in your online business grow.

Leadsleap is scarce to come by. I love the site, it helps me to generate tons of leads and traffic to my websites. I also use Leadsleap to build my listing and above all, I am making money with Leadsleap which to me, is the ultimate.
So, I want to encourage anyone who might be thinking along this line. LeadsLeap is worth giving a trial, you will like it.
I highly recommend this to you if you are ever interested, check Leadsleap out. Don't miss this opportunity.
Please try to upgrade once you register to Leadsleap, that way you will enjoy all its functions fully.
If you have any questions that demand attention, feel very free to contact us below. We would be very glad to help out.